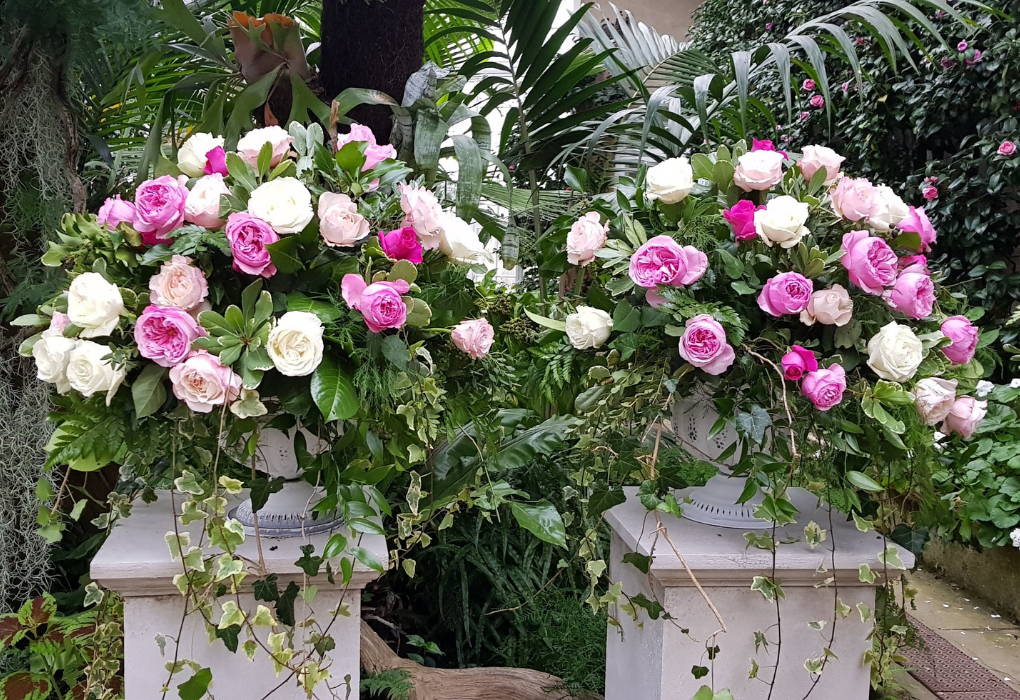 This is never more important than when inviting viewers to indulge and immerse themselves in the visual world of film and TV.
Flowers are often crucial to helping set the scene; the feel and vibe of a place, era, season and ambience of a moment in time.
Made You Look are experienced at working closely and discreetly behind the scenes to help create the perfect set, offering recommendations and advice where needed and stand-by assistance during filming if required.

From period pieces where the correct choice of flowers, colour palette and style are crucial to the look and feel of the set, to creating atmospheric background pieces and bold floral props, we can create stunning floral and planted designs in fresh or faux to suit. We have had had the privilege of working alongside many production companies, art departments and film locations: