Hand Tied Bouquet in Water. Designer's Choice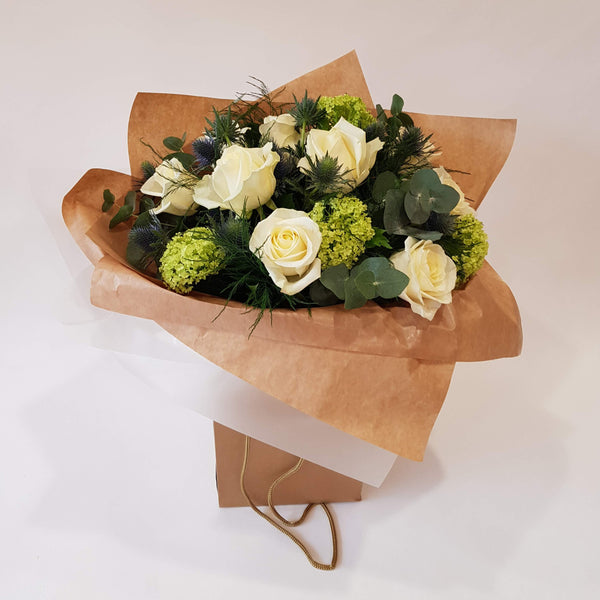 Hand Tied Bouquet in Water. Designer's Choice
A classic hand-tied bouquet creating using a selection of stunningly fresh flowers and foliage.
Leave it up to our floral designers to create you a beauty! Lovingly wrapped in tissue or natural kraft paper, complimenting cellophane, packaged in water and presented in a gift bag or box. 
The perfect choice for the complete gift. No vase required! 
Colours and flowers will be designer's choice and may vary from the images shown. If you have a specific colour palette that you would like us to work to, please let us know in the notes to seller alongside the message to go on your card.
The pictures show varying size designs.