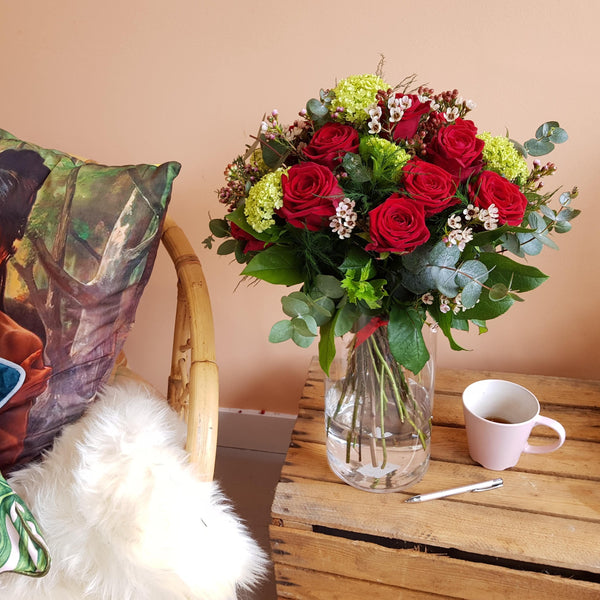 The ultimate floral gift. Want to say 'I Love You' and shout it loud and clear? Then the Indulgent Dozen is the one for you.

These aren't just any red roses, they are the super exquisite 'Red Naomi', a luxurious, velvety, rich red rose with a scent to match.
Beautifully hand-tied, the roses will be encased amongst a stunning mix of viburnum, wax flower and designer's choice flowers alongside a mix of seasonal foliage and fresh eucalyptus, all lovingly packaged and presented in water. 
A timeless classic updated the Made You Look way. We love to mix up our packaging and wrap so your flowers may come in neutral tones, romantic pinks and reds or sultry in black.